Treatment Spectrum
The treatment spectrum covers almost all surgical disorders. The focus is on outpatient and inpatient operations. The 3CHIRURES are each very special. Please also inform yourself about the treatment profile of the individual doctors!
Hernias and groin pain
Childish hernia

Chronic mold pain

Athletic track
Venous diseases and chronic wounds

Varicose veins and vascular diseases

Variceal operations
Proctology
Hemorrhoids

Anal fissure

Anal abscess / Anal fistula
Hand surgery
Surgical diseases of the hand
Hardening of the palm's connective tissue
Dupuytren's contracture
Accidents, joint disease, and sports medicine
Joint disease
Accidents, including bone fractures
Sports medicine consultations
Minor surgery
Removal of unwanted skin and subcutaneous tissue changes
Removal of unwanted fatty tumors (lipomas) or moles
Abscess fission
Mission statement
"… all good things are known to be three …!"
The number "3" seems to be a lucky number. The research shows that the number "3" is always positively occupied. The basic principle is an empathetic personal, individual and high-quality specialized treatment of our patients with the goal:
To overcome fears of surgical interventions and treatments.
Time for detailed personal consultations
An individualized therapy with you and
To provide the best possible service.
We are always grateful for your comments and suggestions!
Please send this to info@3chirurgen.de.
Dr. med. Gabriele Herrmann-Bálizs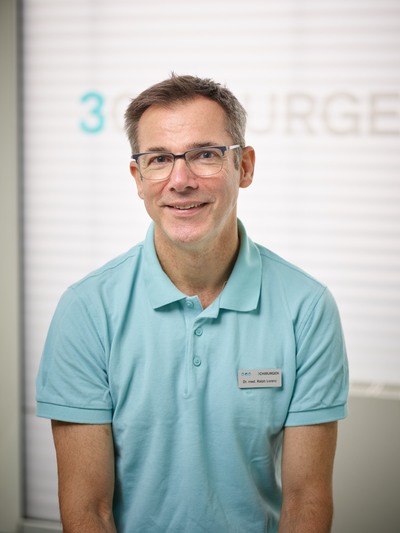 Dr. med. Ralph Lorenz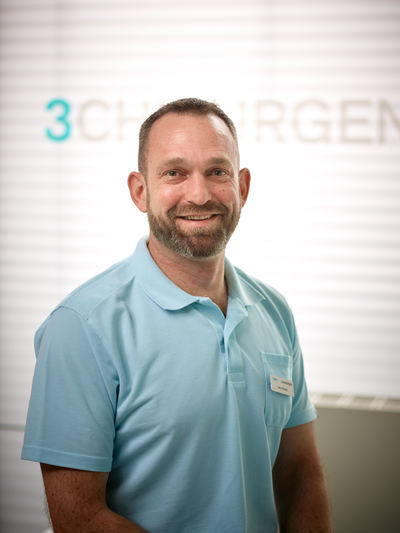 Jens Richter